Enquire Now
At last, all restrictions are lifted and we are looking forward to meeting up with friends and family, toasting missed celebrations once again. Please enquire about your next get together to secure your date. Our private dining space is perfect for a breakfast, lunch or dinner party.
---
About our Space
If you're looking for a private room to host a dinner party, family get together or birthday celebration, talk to us about booking our Private Dining space. Make it your own, with all the comforts of having a party in your own home, without any of the hard work. We always serve the good stuff; top-quality ingredients with seasonality at the core, always free-range and dishes we'd be happy serving in our own home.
Social or professional, a dinner or a do, come and find out what we can do for you. From business breakfasts to birthday BBQ's, full day conferences or the perfect dinner party, let us do the hard work and look after your event. With free Wifi and laptop compatible presentation facilities, and fully controllable music, we can cover every event from business to party. Leaving the only decision you have to make on the day is what to choose as your well earned beverage! Relax in the comfort of having your own hidden space and let us cook you a delicious dinner, paired with award-winning wine, or a top-notch Sunday roast. Our food is all freshly prepared in our kitchens, so we can be flexible and accommodating to anything you need.
Order from our main menu, or take a look over our set menu here.
Our room is flexible for many layouts, some which you can see here: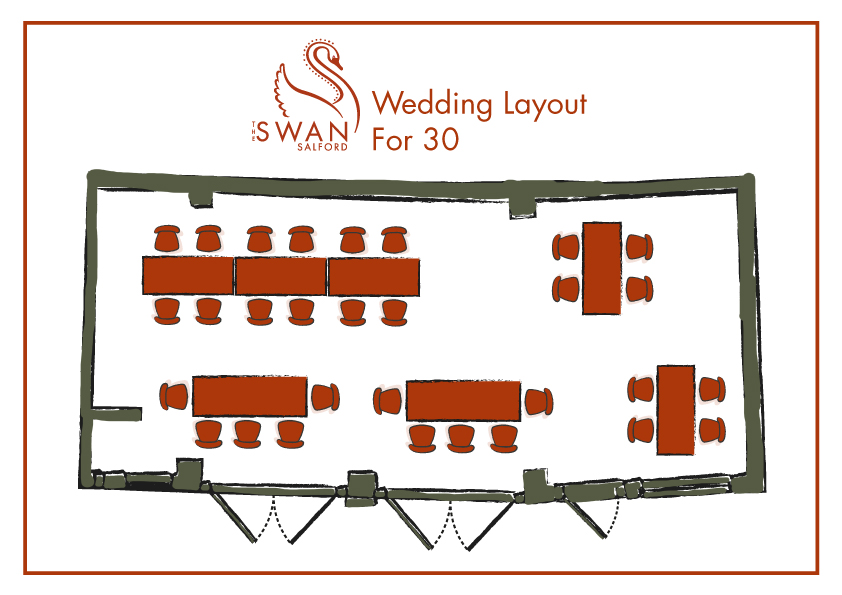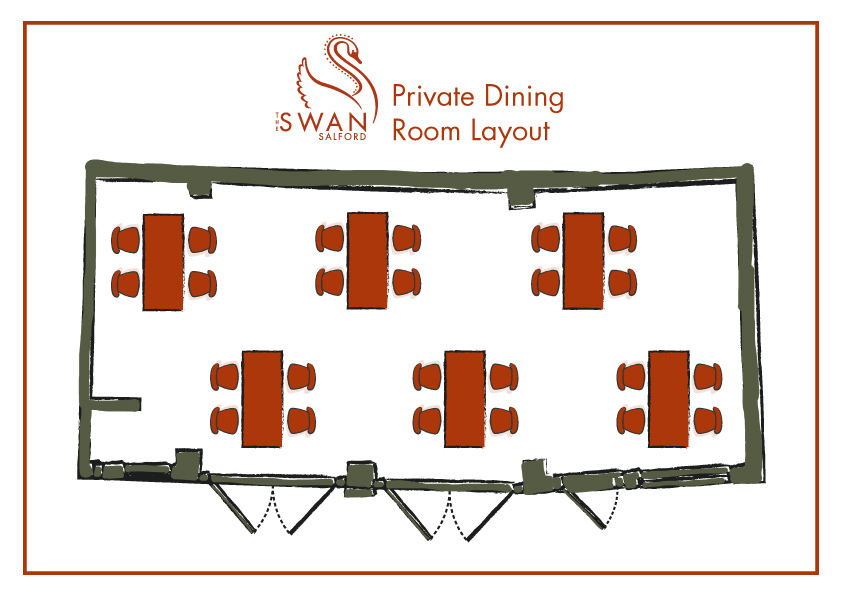 Avoid the traffic and park with ease, let us host your next event in our Private Dining Room. Fill an enquiry or give us a call on 01993 892 270. 
---
Great Meetings Happen In Great Pubs
Located just off the M1, our private events space is a great venue for all your business needs. Whilst it may feel off the beaten track, it's just 20 minutes away from Milton Keynes Business park, so you'll be undisturbed by the daily hustle and bustle of normal working life. The space is versatile, with break out areas and a range of facilities to support your event. We have large car park and all the amenities you need for your business event.
Packages
---
Get in Touch
Our team is friendly yet professional and will be with you every step of the way. Hosting guests is what we do best, so we'll make sure we understand your needs and promise an event you'll remember. If there's something more you need, just let us know. Whether it's a birthday cake, local florist or car parking details.
Fill an enquiry form in today or give us a call.