When The Swan met The Black Horse!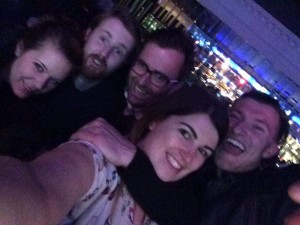 Let's begin with a text message exchange on Tuesday morning:
Me: "What a crazy night. I had a great time…."
Rob: "I've just left the house to go to the pub, and found my shoes in the street…."
The Peach family is very welcoming, and as new General Manager of The Swan, I have been made to feel included and very happy over my first months in a new role, and new part of the country. Having had the odd pint together, shared a car ride to Soho Farmhouse for a team meeting, and discovered a mutual love of the game of squash, I thought it about time I asked Rob (my fellow Peach GM from the wonderful Black Horse in Woburn) to join me on a proper date.
As a busy Bank Holiday weekend drew to a close and the spring sun set, I jumped in the car and collected Rob and his fiancée Maren up from their home, and we headed for The Embankment for a "quiet" evening of food and wine. We were full of work chat, and putting the week's wrongs to right.
We were greeted by Kirsty, Ben and the gang with their usual cheerfulness and, after a quick chat with Danio in the kitchen, we settled in for dinner. We ordered all the starters available to share, and loved the Mackerel Fillet with Pickled Salad, and the Cheese Croquettes, all washed down with one of my favourite white wines – Albarino. After a long week, it had to be one of Aubrey Allen's 28 Day Dry-aged Steaks for main, cooked perfectly and with a bottle of the wonderfully little-known Carmenere red wine (an indigenous grape from Chile). We nailed the end of the meal with Cheese and Bordeaux Red!
We were flushed, and happy engaging in some great chat, including a discovery that the Cadbury Crème Egg is spelt Crème Egg and not Cream Egg. I was and still am devastated by that news. It's a strange world!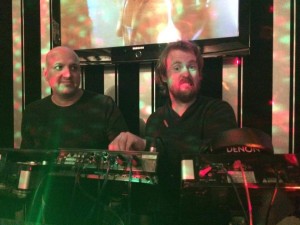 At this point Espresso Martinis were drunk, and then the young team from The Embankment lead by Tom, drew us onto the nightlife of Bedford. We sang, we danced, we laughed and somehow, at some point, we made it back to our beds with only some photos, a hazy memory and Rob's shoes in the street to remind us what a fun night we had.
Thank you to everyone I have met so far, I am having a great time and I am sure the Swan and the Black horse will be seeing each other again!!
Simon